Genexine is actively changing the times by introducing ESG(Environmental · Social Value · Governance) management to existing management principles "TIPS." This is for sustainable management and a sustainable world in which future generations will live. Genexine develops innovative treatments to save the lives of many patients and improve their quality of life. It is a promise to respond to climate change, maximize the corporate value that saves a human life, and fulfill social responsibility.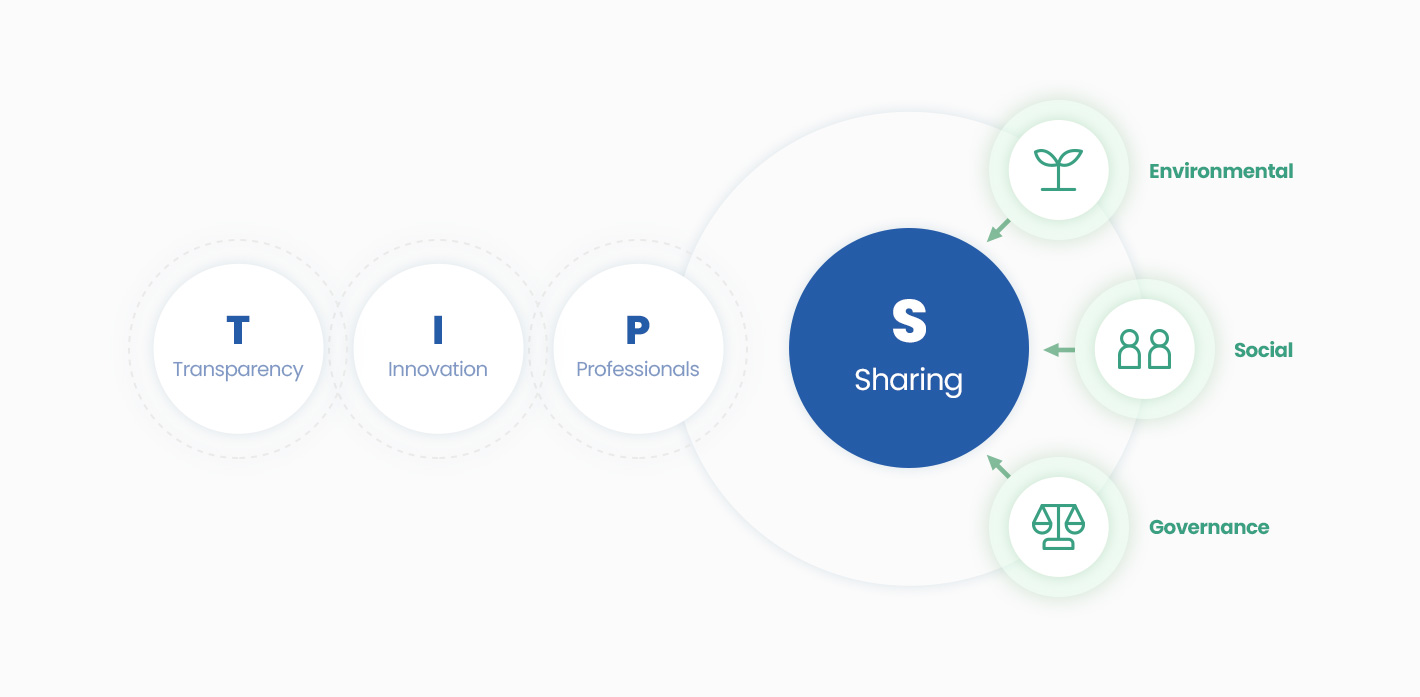 크게보기
Transparency

A company should be transparent about its decision-making processes and the outcomes, and we aim to adhere to this principle and operate with openness. When dealing with challenging problems, we will respond honestly, based on the principle of "transparent anagement."

Innovation

Innovation is one of the fundamental principles of a venture company and is essential to uphold. We aim to challenge ourselves endlessly without fearing change and failure. This reflects our will to continue developing creative ideas by finding values and lessons in our failures.

Professionals

We aim to grow and nurture corporate values based on the belief that "business is people." This belief ultimately leads to identifying professional talent and developing top skills, allowing them to work with the best professionals.

Sharing

We listen to and reflect on-site voices for decision-making to solve essential tasks and make quick decisions through discussions in the field and communication between all levels in the organization.