Working at Genexine Working at Genexine brings the potential to save lives
Genexine is developing
innovative immunotherapeutic drugs and
next-generation antibody fusion proteins
as a global biotechnology company.
Benefits
Growth, Health, and Welfare for the lives of our employees.
Genexine provides an environment for achieving the dream of saving lives and improving the quality of life.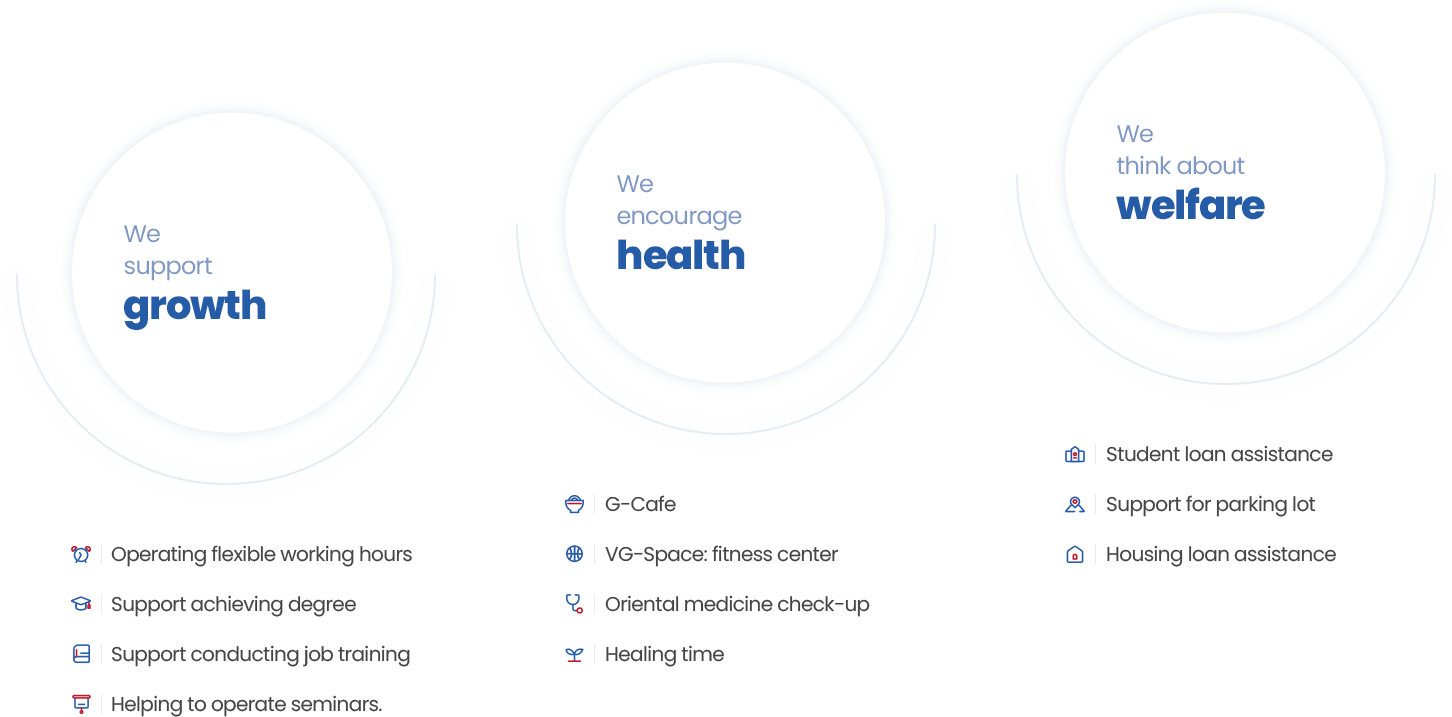 크게보기
Innovation Hall

Innovation Hall is a space that can be used for multiple purposes such as external seminars for executives and employees of Handok/Genexine/Progen, shareholders' meetings, and weddings.
Library

A space where employees of Handok, Genexine, and Progen can freely share knowledge About 2,000 books and old medicine books are provided + a separate rest area for refreshments (2nd floor)
Sharing Hall

A communication space where executives and employees of Genexine and Progen can freely share knowledge About 70 seats available, high-end audio/visual system construction
cafeteria

The cafeteria inside the Bio-Innovation Park consigned by a group catering company